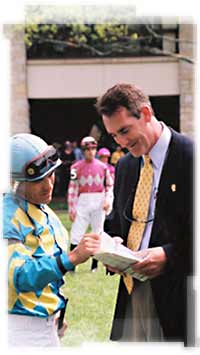 The Law Offices of Bing I. Bush, Jr. represents clients in all equine transactional and litigation matters both nationally and internationally. It provides legal services to owners, trainers, jockeys and others before the Stewards of Racing Boards, State and Federal Courts in both financial and contractual disputes, equine insurance issues, equine related liability and personal injury disputes, and employment issues. Furthermore, the Law Offices of Bing I. Bush, Jr. specializes in the formation of partnerships, LLC'S, LLP'S, C-Corporations, S-Corporations, and syndications with tax and estate planning considerations.

The founder of this firm, Bing I. Bush, Jr. was born and raised in Lexington, Kentucky, and from a very young age was an active participant in 4-H, Pony Club and Hunter and Jumper Shows. He subsequently broke yearlings at local Lexington horse farms; both galloped and trained racehorses; and has worked in numerous organizations in the equine industry.

After completing classes at University of Kentucky Law School (Juris Doctorate) and Cambridge University in Cambridge, England (international law), Bing began his legal career with the insurance defense firm, Hollywood & Neil. Subsequently, he moved to another general civil litigation firm and later became a partner at Mullen, Plummer, Badger & Bush. During his ten years plus with that firm, Bing was actively involved in numerous major litigation cases. He ultimately formed his own firm in order to open an office in Lexington, Kentucky and devote even more of his law practice to equine related matters.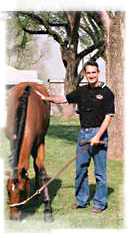 Bing is a member of numerous horse and legal organizations in both California and Kentucky. He has published several articles concerning equine liability issues, some of which may be found on this website. He also has been a featured speaker at seminars for various equine organizations on numerous legal issues confronting horse owners, trainers, and others.

With offices both in Del Mar, California and also in Lexington, Kentucky, the practice is generally focused in those areas, but cases are taken across the United States and internationally where appropriate. Associates and staff in the Del Mar office location compliment the Lexington office. Conscientious attention is given by the Law Offices of Bing I. Bush, Jr. to ensure the client's representation is characterized by Strength, Integrity, Excellence & Discretion.